Add your review
Botanical Hay
Botanical Hay
How do you make Oxbow's Western Timothy Hay even better? By blending it with aromatic, irresistible herbs! Oxbow Botanical Hay is a fragrant, enticing hay that pets can't resist. We mix Western Timothy with chamomile, lavender, lemon balm and clover to Read more
Description
How do you make Oxbow's Western Timothy Hay even better?  By blending it with aromatic, irresistible herbs!  Oxbow Botanical Hay is a fragrant, enticing hay that pets can't resist.  We mix Western Timothy with chamomile, lavender, lemon balm and clover to create a one-of-a-kind taste experience pets love.  Your pet should have unlimited grass hay every day.
Oxbow's all-natural Western Timothy Hay is a nutritious, sweet-smelling grass that will stimulate the appetite of your rabbit, guinea pig, chinchilla, or other small pet.
Enticing herbal flavor and aroma pets love
Harvested fresh from their family of farms
Hand-sorted and hand-packed with care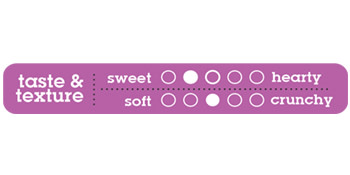 FEEDING INSTRUCTIONS:
Place large handfuls of grass hay in your pet's habitat daily.  Mix different grass hays together to enrich your pet's diet.  Try all tastes and textures to discover your pet's favorites.
Ingredients & Guaranteed Analysis  
0
stars based on
0
reviews