Pet Central Quick Picks
Things to Know About Your Ball Python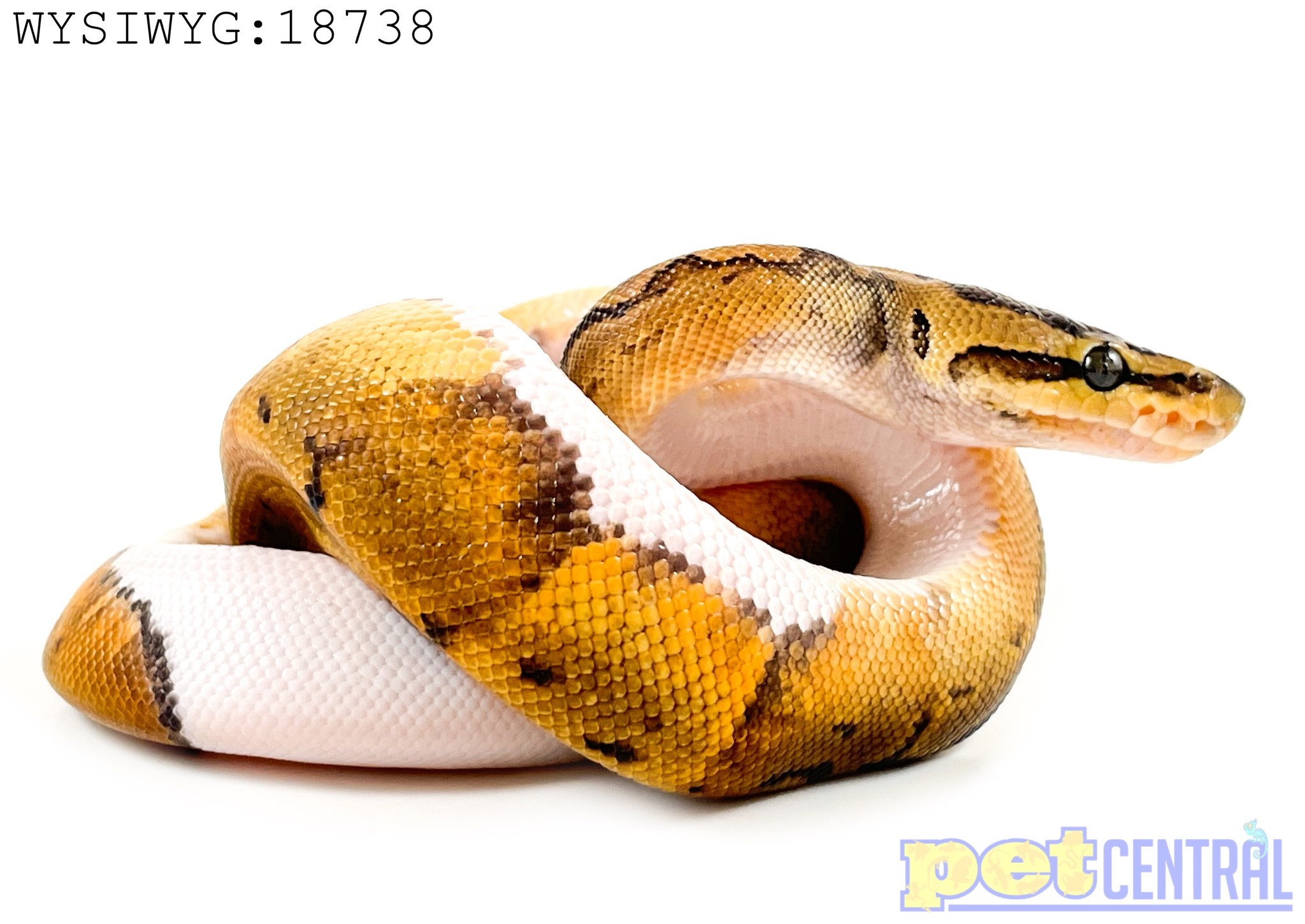 Lifespan & Size
On average, adult ball pythons can grow 2-5 feet long, and they live very lengthy lifespans of 20 – 30 years in captivity! Ball pythons originate from the west coast of African to the Nile River!  Ball pythons love to be in grasslands, savannas and lightly wooded areas.  Allowing enough humidity to have healthy scales and grow with no health issues! There are over thousands of morphs in the ball python world!  Most of these morphs are being picked by breeders, looking for specific patterns.  These kind of morphs you won't find in the wild!  
Diet
For ball pythons to have a healthy diet, they eat rodents! As babies, they will eat smaller-sized mice! As they grow, they will start eating rats!  Ball pythons can be very picky eaters, so if you want to read more about feeding your ball python, you can read our feeding blog here.
We recommend you keep your snake on a consistent feeding schedule and avoid handling your snake during feeding times.  Handling your snake on feeding days can cause stress and they could regurgitate (throw up) what they were just fed.  
*WE FEED ALL SNAKES FROZEN THAWED UNLESS SNAKE REFUSES* 
*ALL SNAKES ARE FED EVERY MONDAY* 
*WE KEEP FEEDING CHARTS OF ALL SNAKES*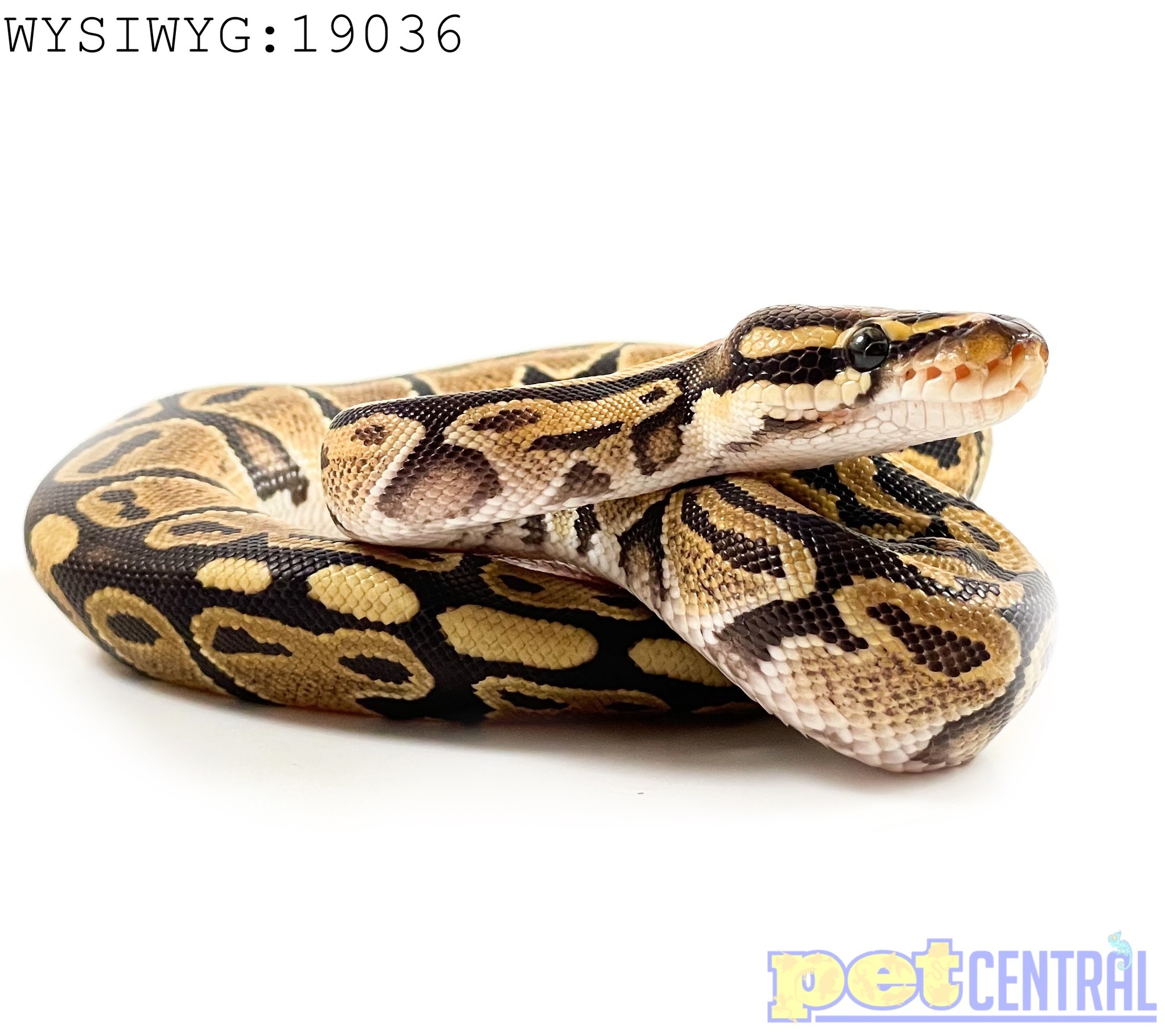 Behavior
Ball Pythons have one of the gentlest snake temperaments. Although shy, most ball pythons warm up quickly with proper handling and care.  Getting snakes out of their enclosure helps with their socialization!  But remember, some days they just don't want to be held or touched. 
When getting a ball python, we recommend giving it a couple days to readjust to their new environment.  Moving is very stressful for snakes!  So giving them time to adapt is needed for your new pet to be healthy!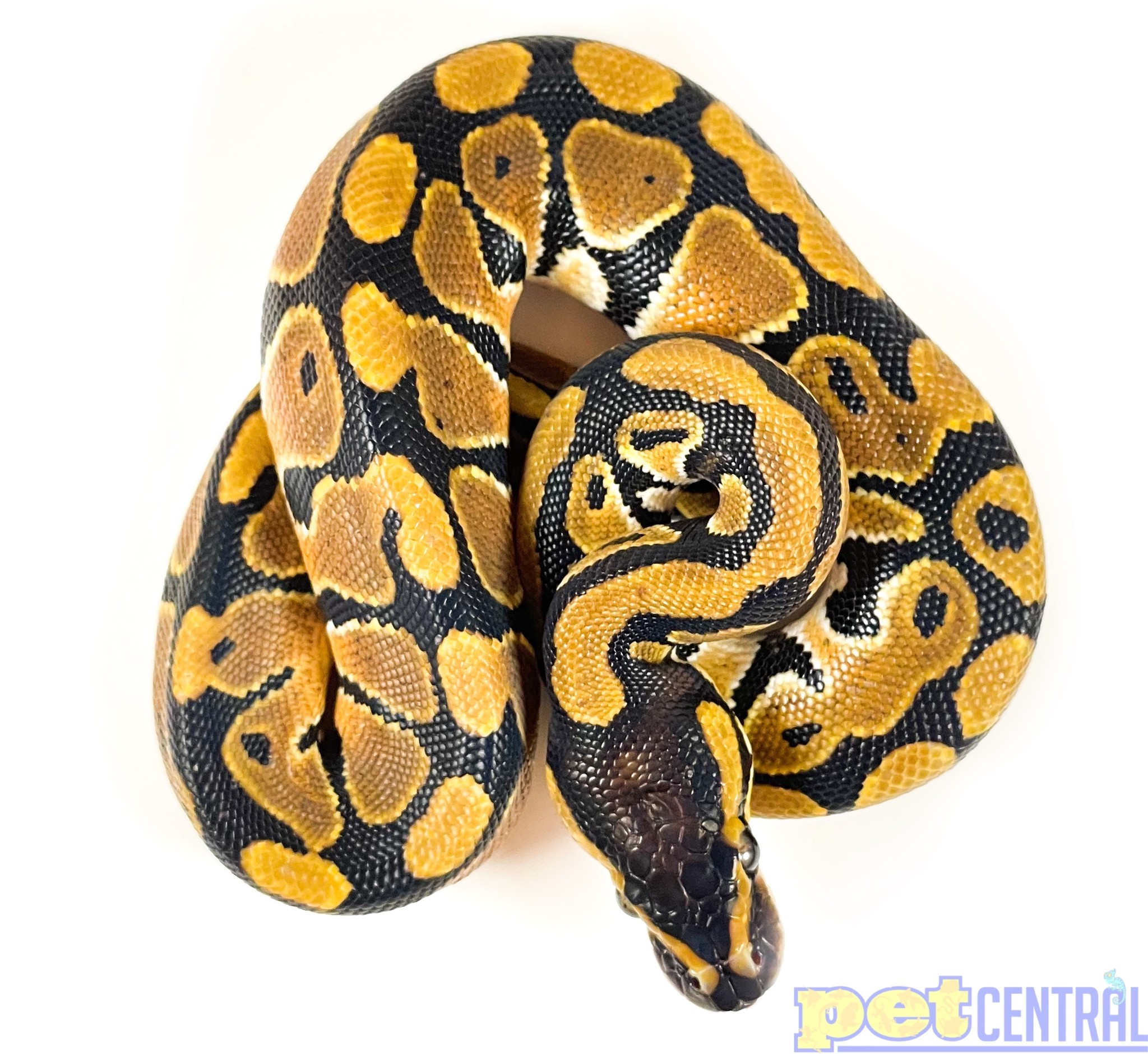 Habitat
Warm Side: 75°-80° F
Cool Side: 80°-85°F 
*DO NO LET YOUR ENCLOSURE GET ABOVE 92°F*
Due to Ball python size, we recommend at least a 20-gallon terrarium for a baby ball python and a 40–75-gallon terrarium for a full-grown ball python.
They need a thermostat-controlled heat pad on one side of their terrarium with a hide over this spot.  This helps them get away from anything that is stressing them out.  If your hide is on the warm side, they will go in there to start shedding as well.
They, of course, need bedding to avoid directly touching the heated area through the glass. We recommend Repti-Chips or your favorite snake bedding. On the opposite side of your terrarium would be a decent size water bowl big enough for them to soak inside of. You can spruce up your terrarium by adding any reptile-safe décor!