Add your review
Fish Frenzy
Fish Frenzy
Fish Frenzy® is the base recipe for all LRS food blends. Instead of adding coral specific micro-foods contained in our flagship Reef Frenzy® blend, we add worms and fresh fish eggs. Fish Frenzy® is extremely "clean" as a daily food and is offered in a gen Read more
Description
*Pet Central - we've personally found that using the frenzy blends with the Two Little Fishies Magnet Feeding Clip is a perfect combination and allows the fish to develop a Pavlovian 

response to the clip. Watch as your fish start to come right to the clip and the food right off of it. Less waste - healthier fish.
Fish Frenzy® is the base recipe for all LRS food blends. Instead of adding coral specific micro-foods contained in our flagship Reef Frenzy® blend, we add worms and fresh fish eggs. Fish Frenzy® is extremely "clean" as a daily food and is offered in a generous 8 ounce package. Like all LRS blends we peel every shrimp and filet each fish prior to adding to the mixture. These exoskeletons and bones would go uneaten by fish and likely spike nutrient levels in your aquarium if not removed.  LRS takes the extra step to remove this waste, while many other aquarium food makers don't.
FINICKY EATERS?... NOT WITH BLACKWORMS AND FISH EGGS ADDED!
LRS Fish Frenzy® ingredients:
Fresh Wild Caught Scallop, Fresh Wild Caught, Hand Peeled Shrimp, Fresh Wild Caught Ocean Perch and Whitefish, Premium Piscine Energetics Mysis Shrimp, Squid, Euphausia pacifica krill, Fresh Shucked Clams and Oysters, "Live" California Blackworms added just before freezing, Locally Harvested Marine Fish Eggs, Polychaete Worms, Highly Unsaturated Fatty Acids, Buffered Ascorbic Acid, D. salina algae, (Beta carotene for color and immunity boost)
​LRS Probiotics (Click HERE to learn more)
*All of the FRESH ingredients listed are free from any preservative rinses and sourced at the Carolina Coast.
Here are photos of the fresh ingredients used in our blends:
Don't miss this video below to see why LRS is the first specialty frozen blend to contain this nutritious addition for finicky eaters.
Amazing videos in our media gallery demonstrate why LRS foods are sourced at considerable expense to feed the most exotic and expensive fish around the world. With the addition of fresh blackworms, polychaete worms and marine fish eggs the Fish Frenzy® blend raises the bar to a whole new level. Not only will the diverse array of ingredients coax the most finicky fish to eat, but the boosted protein and fat content will be a benefit to aquarists seeking to induce spawning behavior.
​The marine eggs used by LRS are cut from the egg sac at our facility and never dyed.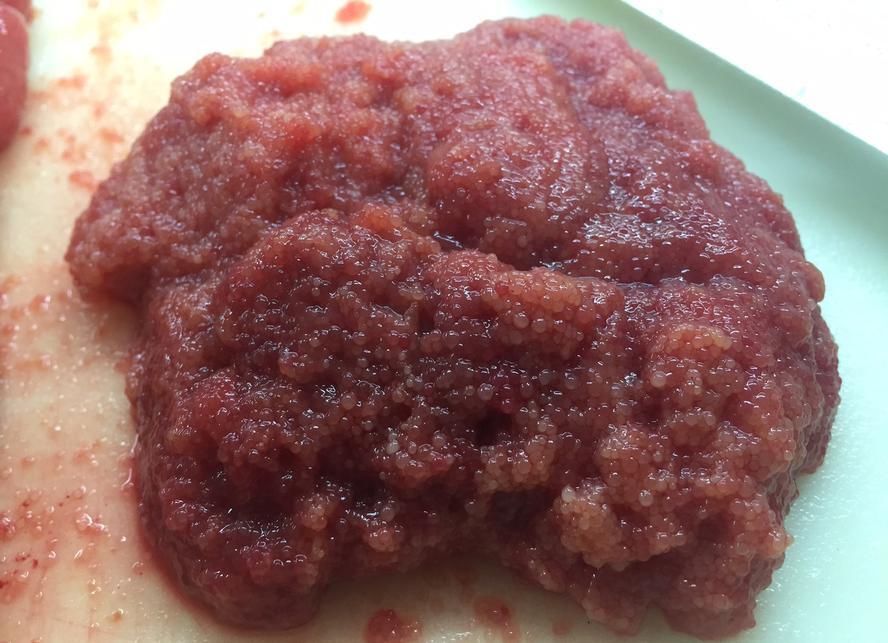 0
stars based on
0
reviews